One of the primary responsibilities that Christ left to Christians is to make him known worldwide. As seen in Matthew 28:18-20, the greatest commission is to take the gospel to the world. However, not everyone can travel preaching due to varied reasons like responsibilities and other graces and gifting, as the Apostle Paul says. Therefore, the missionaries spread the gospel on behalf of other Christians.
The Apostles like Paul, Timothy, and Peter are excellent examples of missionaries who took the gospel far and wide to reach unreached people groups and areas. Missionaries do more than preaching the gospel, as we'll see in this article.
Here are some of the crucial roles missionaries play in the church:
To Spread the Gospel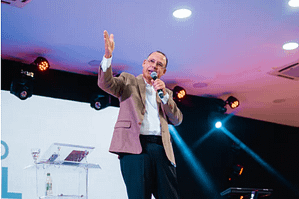 Since not everyone may have the time and resources to take the gospel around the world, the church today appoints missionaries to go on behalf of the members. Most of them do this full time and travel to remote places in the world to make Jesus known. Apostle Paul in the epistles is regularly seen thanking all those who support him financially and with prayers. When you as a Christian donate and support the missionaries in any way, you are also fulfilling the great commission.
To Feed the Hungry
The basic principle of the gospel is giving, and while non-Christians need to hear the gospel, some may need more than that. Some people in some parts of the world are in remote areas where food is scarce and the weather is poor. Such are reachable through the missionaries. The preachers go in search of people who are not hungry for the gospel but for food too. As they have fed them, they show them love, and through this love, they can introduce them to God's love. These acts of love are seen in the Bible, where Jesus fed people.
To Give Hope to the Hopeless
Different situations in life can render people feel hopeless and unloved. Missionaries can connect and talk to such people through support and prayers. Apostle Paul says we all have different gifts and grace, and ministers have the compassionate spirit to pray and speak and support this kind of people. An excellent example of such is those affected by hurricanes, storms and displaced by wars.
To Show Love to the Needy
The gospel is all about love and encourages offering love as a gift. God exemplified his love towards humanity by offering his only son as a sacrifice for sins. The needy such as the widows, orphans, the sick, and the vulnerable, need love as much as they need financial support. Missionaries take their time to go looking and showing love to such people.